Looking for an elude from summer's blistering heat. Let me take you to a place where the weather is pleasant and which is far away from the maddening crowd.
This place is known as Maharashtra. The Western Ghats better known as Sahyadri, are a hilly range running parallel to the coast, at an average elevation of 4,000 ft. Its coastline is 840 km long along the Arabian Sea and probably the reason for the heavenly weather.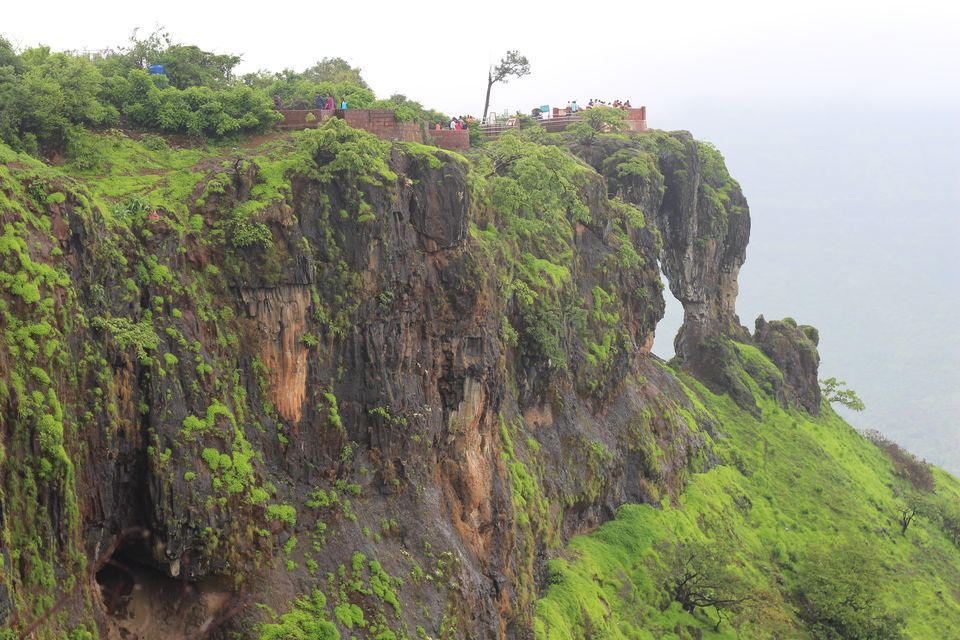 We began our trip from Elephant/Needle point: This point has a natural rock formation with a hole in between, thus the name Needle-hole. The formation of rocks give the image of an elephant's trunk, hence it is also known as elephant point.
Mahabaleshwar is the source of the Krishna River that flows across Maharashtra, Karnataka, Telangana and Andhra Pradesh. The legendary source of the river is a spout from the mouth of the statue of a cow in the ancient temple of Mahadev in Old Mahabaleshwar. An interesting thing to notice is that 4 other rivers come out from the cow's mouth apart from Krishna and they all travel some distance before merging into Krishna. These rivers are the Koyna, Venna (Veni), Savitri, and Gayatri. People worship the water coming out of the cow's mouth in Mahabaleshwar temple, therefore it was our next destination.
 Mapro Garden:

Picture Credits: Rajkamal Singh
Mahabaleshwar is also known as the land of strawberries. Strawberries are grown mainly in the hilly Mahabaleshwar-Panchgani belt in western Maharashtra and is a seasonal fruit with the usual season lasting between October–November and April–May.

Picture Credits: Rajkamal Singh
On our way back from Mahabaleshwar , we went to Panchgani and had strawberry crush. A suggestion : If you want to buy some cool strawberry products visit Mapro Garden.

Picture Credits: Rajkamal Singh
On day 2, we headed towards this beautiful city named Lavasa and stayed in one of the villas of this town. Lavasa is based on the Italian town Portofino and is referred as Mini Italy. Several buildings and streets bear the name of that town. The lovely place where we stayed was 86, Club View Apartment.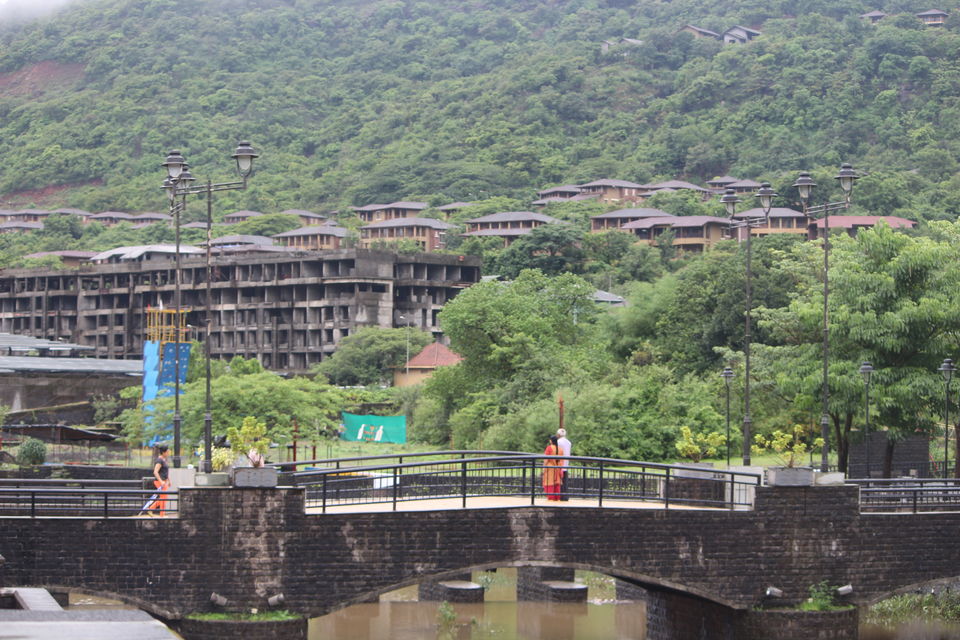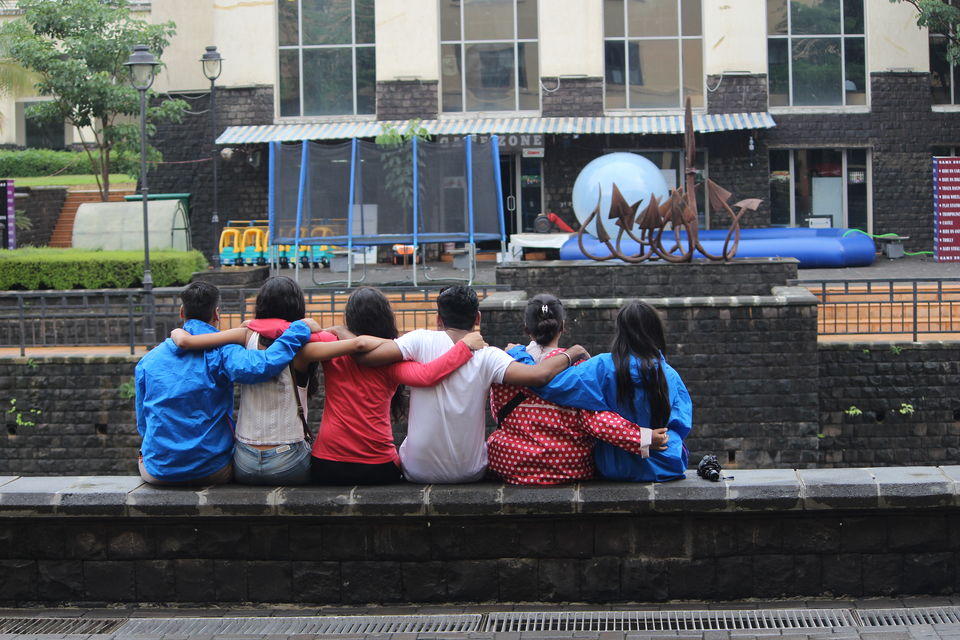 The monsoons in Lavasa see heavy rainfall with cool winds blowing, making the atmosphere extremely pleasant.
On day 3, we moved to Lonavala – The abode of cloud. Our first stop was Bhushi dam.
Bhushi Dam: Where water overflows onto a set of steps during rainy season. The waterfall is amazing and best place to have fun along with friends specially playing in flowing water. Go there in rainy season and check your strength to stand in that fierce flow of water. An experience of a lifetime is promised.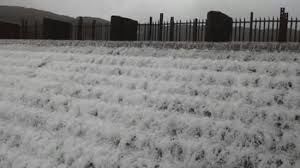 Source: Google
Next we headed to Monkey Point, Khandala. A good 30 monkeys live here and thrive on food given by the tourists. Although fog did not allow us to see mountain and valley but rain and waterfalls compensated all the fun for us.

Picture Credits: Rajkamal Singh

Picture Credits: Rajkamal Singh
Totapuri aam somewhat tangy in taste and although majorly produced in Karnataka can be found in Khandala as well.
Our final destination was Mumbai. #AmchiMumbai

Picture Credits: Rajkamal Singh
Our first stop in Mumbai was Gateway of India. If you are from Delhi you can easily relate it to India Gate.
After Gateway of India, we visited Marine Drive. Marine Drive is a 3.6-kilometre-long boulevard in South Mumbai in the city of Mumbai. For long late night peaceful talks it is the best place to visit in Mumbai.
Siddhivinayak Temple: The temple has a small mandap with the shrine for Siddhi Vinayak ("Ganesha who grants your wish").
Our final dinner: Marvel at the panoramic city and sea views and the endless ceiling of sky and stars at AER, Four Seasons Hotel Mumbai's rooftop bar. Covering the entire roof of Four Seasons Hotel Mumbai, this 34th-floor open-air lounge creates an atmosphere of chic refreshment high above the buzzing streets of Worli. AER welcomes guests year round including the famous monsoon season. Embellishing a canopy and windscreen during the monsoon season, AER offers a memorable experience at a new high. According to travelers it is one of the best 15 clubs in the world.
Finally we took a flight from Mumbai to New Delhi and witnessed some picturesque views of clouds playing with the sky.

Picture Credits: Rajkamal Singh
A little piece of advice if you have forethought to visit Maharashtra: Do carry your raincoats along with you else you will never be able to roam around in dry clothes. So pack your bags and get ready to explore Maharashtra.